The next follow-up on Covid-19 restrictions will come in early April.
We are awaiting the FAI / CIAM decision on world cup cancellations or permits for the month of May and the guidelines from the Danish health authorities.
INVITATION DANISH WORLDCUP 2021
Open Nordic Championship
Herning World Cup F2A, F2B, F2D
Swedish World Cup F2A, F2B
Belgian World Cup F2D
Herning, Denmark 21st – 24th May 2021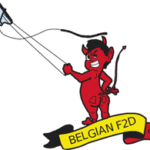 Herning Modelflying Club are very happy to invite you to four days of fun and high level competition in Herning, Denmark on the best control line airfield in Northern Europe.
Location:
Herning Modelflyveklub: Skinderholmvej 12, Sunds, 7400 Herning, Denmark
Classes:
World Cups
21st – 22nd May
Swedish World Cup in F2A and F2B
Belgian World Cup in F2D
23rd-24th May
Herning World Cup 2021 in F2A, F2B and F2D
Open Nordic Championship:
As a part of Herning World Cup, the Open Nordic Championships will be held in F2A, F2B, F2C, and F2D. Nordic Championship medals will be awarded to the first three in each class. To receive the status of Nordic Championship each class must have at least three entries from at least two countries.
22nd-24th May
Other Classes:
Minispeed (National rules – handicap regulated)
Weatherman Vintage Speed (Nordic rules – engine size reulated)
F2B Beginner
F2C
Goodyear (National rules – 24 sek /10 laps) F2F models OK)
F2F
F2D-E(electric)
Old Boys F2D (Rules here)
F2D Loser FlyOff (Rules here)
FAI License and Insurance:
A valid FAI-license and a insurance is mandatory for participating in the World cup competitions Invitation
Registration fee:
The entry fees and barbeque can be paid at the registration on the field.
World cup classes (F2A, F2B, F2D): 35€ (260 dkk)
Other classes (and junior): 25€ (190 dkk)
Each extra class: 15€ (115 dkk)
Banquet
Adults (incl. wine) 25€ (190 ddk)
Junior: 20€ (150 dkk)
Registration deadline:
No later than 2nd May 2020
Due to Corvin-19, we will take a look on the situation March 15th and make an update.
Protests:
All protests must be issued in writing to the Contest Director and must be accompanied by a deposit of 50 €. This fee is only returned if the protest is approved.
Practice:
You are welcome to practice on the flying field Wednesday and Thursday. Due to noise restrictions flying is only allowed between 8.00 and 19.00.
Time schedule:
20th May – Thursday
– Arrival and practice
– 21:00 Check in closing
21st  May – Friday
– 8:00 – 9:00 Check in
– 10:30 Pilot information
– 11:00 Competition
22nd May – Saturday
– 8:00 Competition
– 19:30 Banquet and prize giving.
23rd May – Sunday
– 9:00 Pilot information
– 9:30 Competition
24th May – Monday
– 8:00 Competition
14:00 Final and prize giving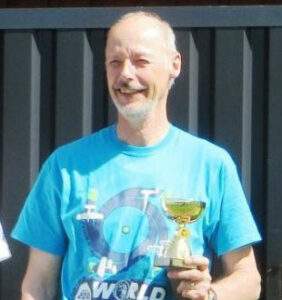 Niels Lyhne-Hansen
Denmark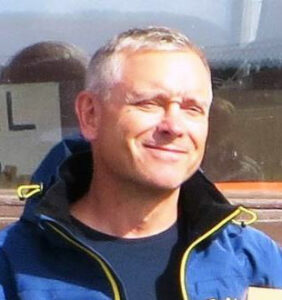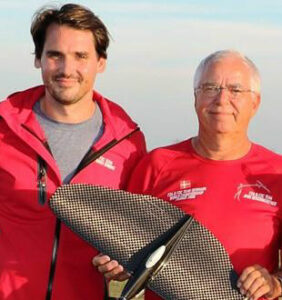 Hugh Simons /
Jens Geschwendtner
Denmark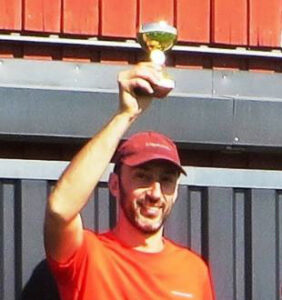 Accommodation
Accomodation
You are free to camp on the site. There is electricity available, toilets and even a outdoor shower. And you don´t need to be a wiking – there is warm water available.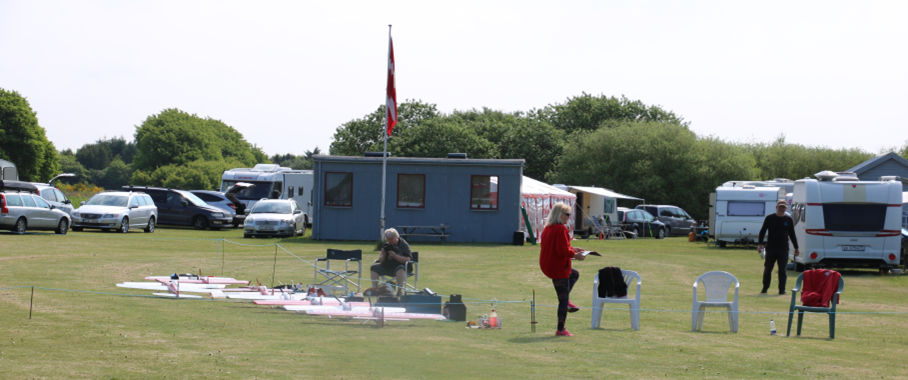 Caravan
You can rent a caravan and get it set up and ready to move in:
Contact: Lars Guldborg, e-mail info@lg-udlejning.dk
Bunkhouse
In walking distance from the model airfield there is a bunkhouse with 4,6 and 8 persons rooms:
Write to info@dropzonedenmark.dk for booking
https://dropzonedenmark.dk/overnatning/
Bed and Breakfast
There are hundreds B&B in Herning and surrounding area
You can try
Airbnb :  https://www.airbnb.dk/
Booking.com: https://www.booking.com
https://www.bedandbreakfastoverblik.dk/
Hotels
You will find many great hotels, hostel, camping sites, cabins  and other possibilities for staying in Herning at the homepage :

Food and Beverages
Banquet
The traditional banquet will be held on Saturday night where we will eat good food in a relaxed and cozy atmosphere and enjoy a glass of red wine or two – or three ..
You are welcome to bring your own food and drinks to join us.
Adults incl. Wine: 190 dkk (25€)
Junior: 150 dkk (20€)
Lunch
Saturday and Sunday it will be possible to get fresh made sandwiches.
Beverages
During the contest you can buy beers and soft drinks.
Other things
If you are missing something else, try the nearest supermarket in the small town Sunds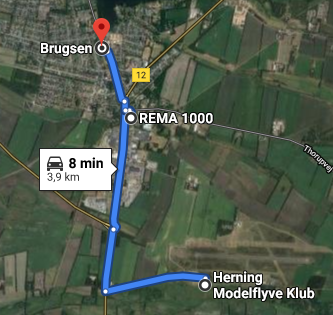 The Model Airfield
The model airfield
All classes will be flown on our own airfield, and the banquet will also be held there in a big tent.
Untill the banket you can use the big tent with tables and chairs, maybe enjoying our fine sandwiches at lunchtime.
The new expanded asphalt circle is in perfect condition and there is a 3,5 m high fence around the circle, except towards the wonderful scenery to the south.
Organization
Contest Director
Benny Furbo, chairman Herning Modelflying Club
Judges
F2A
F2B
Claus Vinding Christensen
Bruno van Hoek NED
TBA
F2D
F2C – F2F – GY
FAI jury
F2A
Jesper Buth Rasmussen
Ingemar Larsson SWE
André Bertelsen
F2B
F2D
Tourist Information
Whether you want to stay around Herning, or have the time for a longer trip in connection with the Open Nordic Championship, there are many opportunities for experiences.
That is among other things the reason, why Herning in 2019 was the host city for  IHF Men's Handball World Championships, in 2018 IIHF World Championship in Ice Hockey, in 2017 UEC European Road Cycling Championships and many other great event, amongst them the  Giro d'Italia Grand Depart –  Host city of two stages of the Giro.
The city loves sport, so the model club  have  great support from the city!
On Herning Airport opposite the model airfield you can try a tandem parachute jump. You can even try EU´s highest jump from 6 km!
More info : https://dropzonedenmark.dk/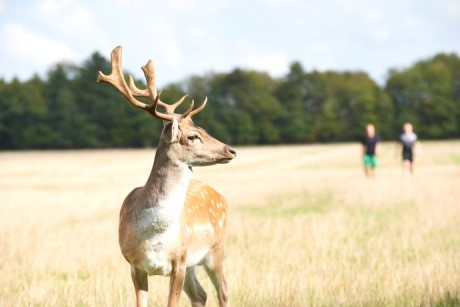 Løvbakke Dyrepark.
Photo Allan Trolle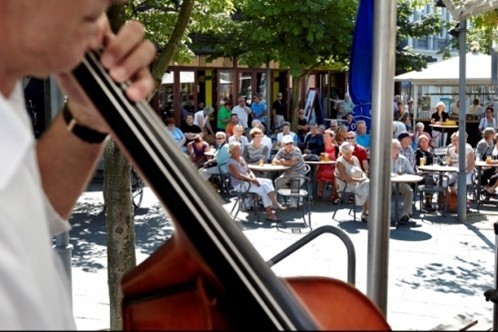 Main Square.
Photo Tony Brøcher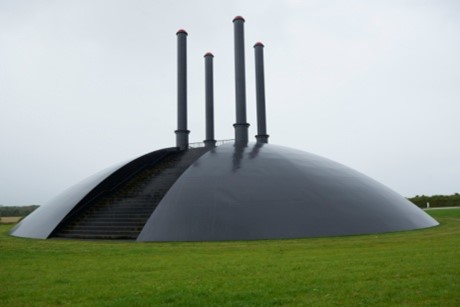 Sculpture Elia
Photo Allan Trolle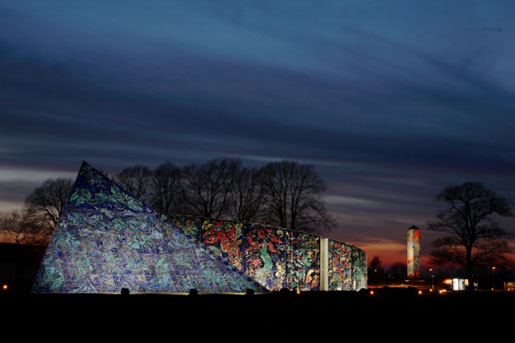 CHPEA
Photo Mikael Lykke Madsen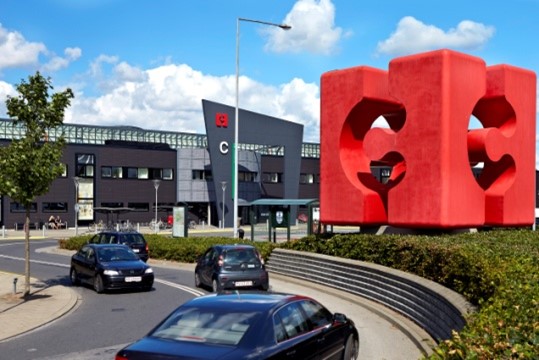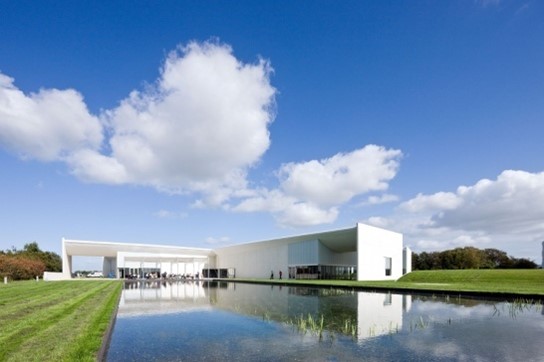 Herning Heart
Photo Iwan Baan
If you like whole day trips we can recommend visiting: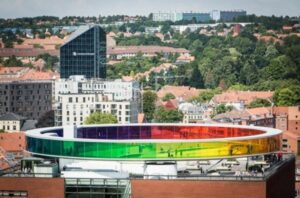 Aros Aarhus Art Museum
Foto Anders Trærup
LEGO House
If you like LEGO, it is a must to visit the new LEGO House in Billund
Herning-Billund : 65 km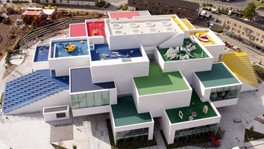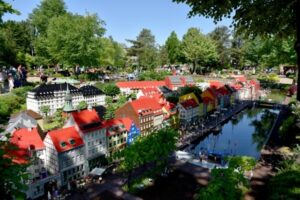 GIVSKUD ZOO- ZOOTOPIA 
Would you like to see more than 700 animals and 55 species?
GIVSKUD ZOO- ZOOTOPIA
is ZOO, safari and  dinosaur park. You can drive by car on the savanna or in the lion park.
Herning-Givskud : 53 km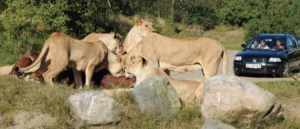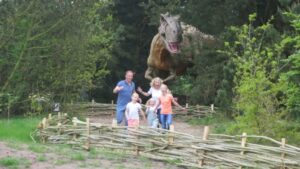 Danmarks Flymuseum at Stauning Airport
Last but not least  at Danmarks flymuseum you can study
more than 60 aircraft, covering a wide range from experimental prototypes, developed in the beginning of the 20th century, to technologically sophisticated jet fighters. There is also a model engine exhibition.
Herning- Stauning: 62 km
Chairman
Benny Furbo , Herning Modelflyveklub.
bennyfurbo (At) mail.tele.dk
F2A
Niels Lyhne-Hansen, lyhne (At) lyhnet.dk
F2B
Dan Løkke Hune,  mail (At) danhune.dk
F2D
Henning Forbech, henning (At) forbech.dk